Crest+Oral-B iO OrthoEssentials Electric Toothbrush System
PRODUCT DETAILS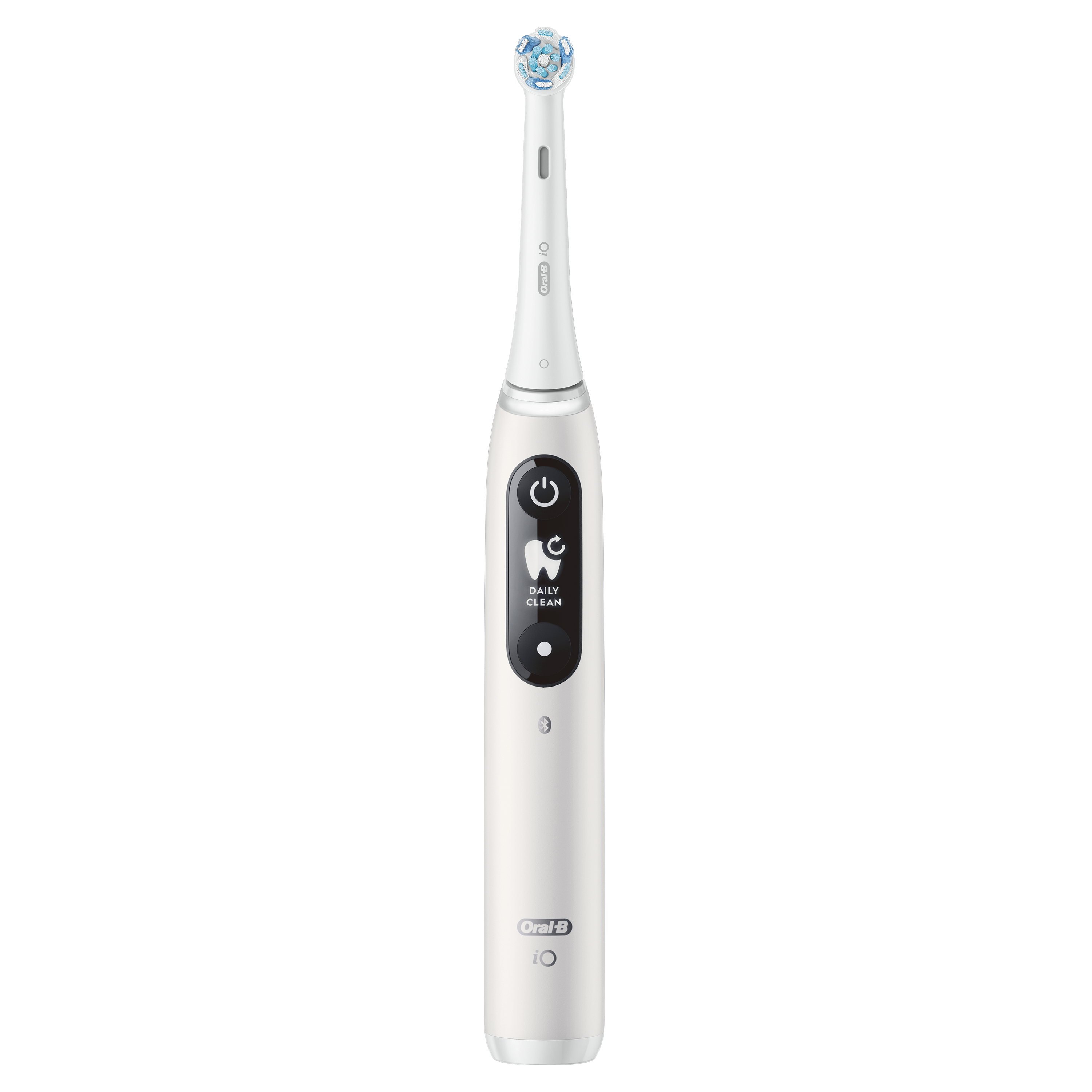 Oral-B iO
• 5 Modes: Daily Clean, Whitening, Gum Care, Sensitive and Intense

Only Oral-B® iO™ Refills will fit on the Oral-B® iO™ toothbrush.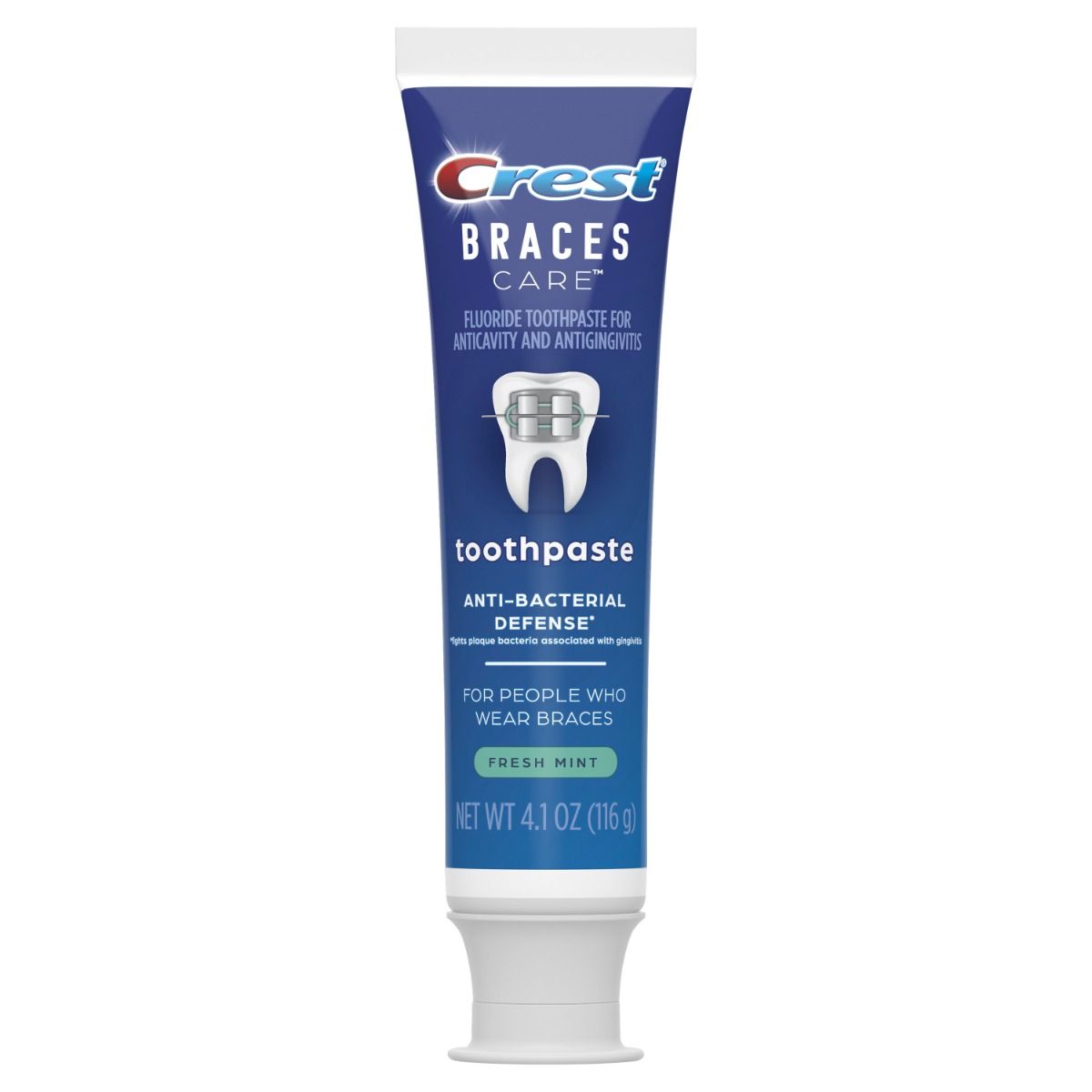 Crest® Braces Care Toothpaste (4.1 oz)
• Fights Against Cavities, Staining, Tartar, Plaque, Gingivitis & Bad Breath.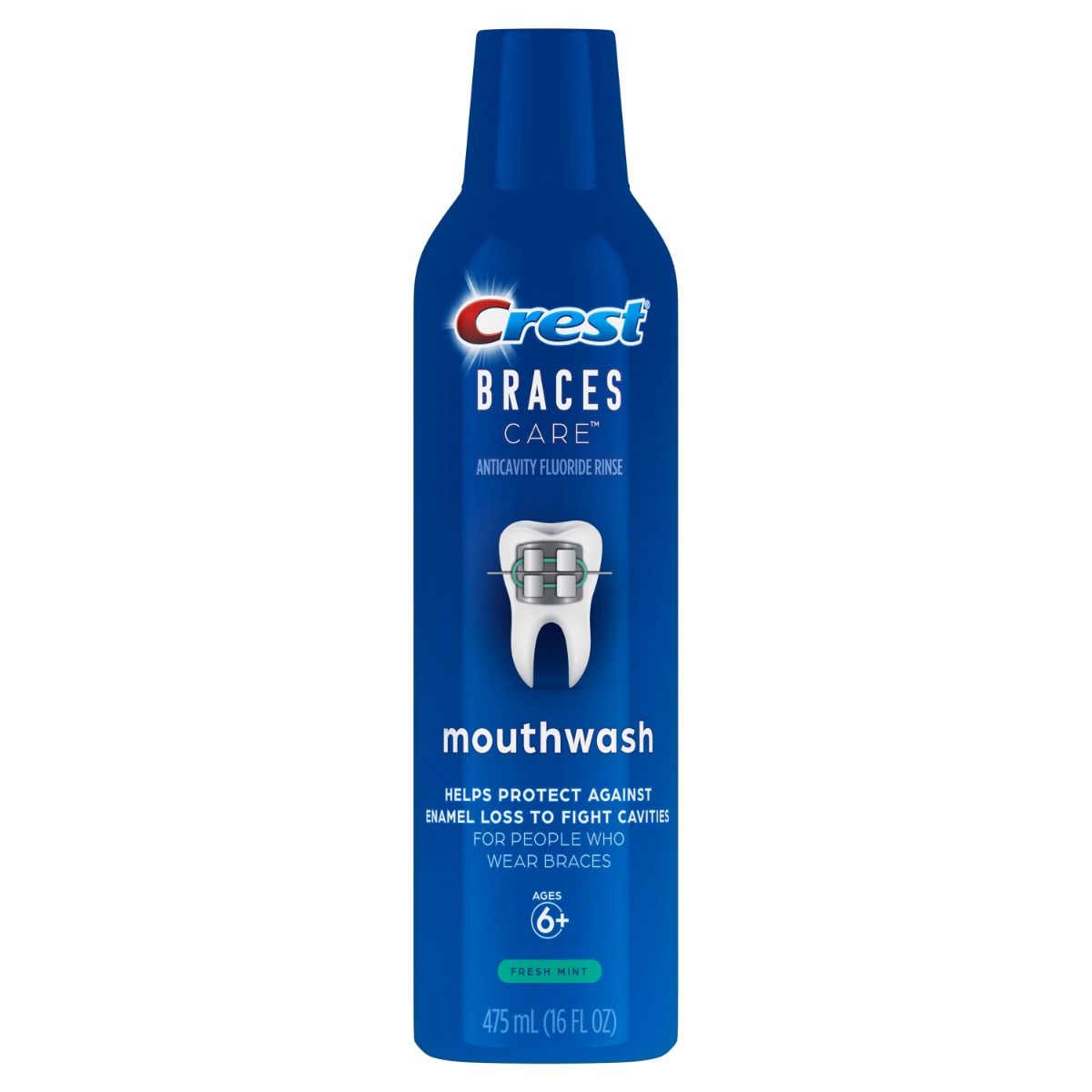 Crest® Braces Care Mouthwash (475 mL)
• Helps protect against enamel loss to fight cavities.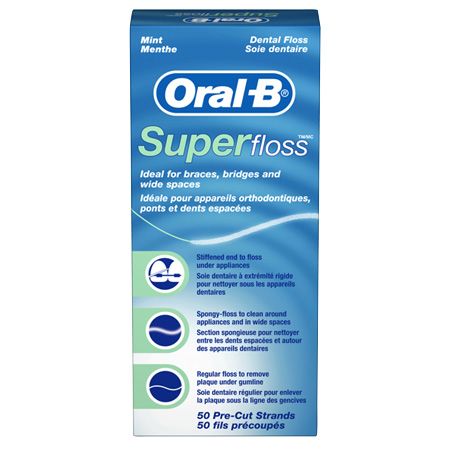 Oral-B® Superfloss™ Mint (50ct.)
• Ideal for patients with crowns, bridges, orthodontic appliances, implants, or large interproximal spaces.
Also Included:
• Replacement Brush Head Refills: 1 Oral-B® iO Series Ultimate Clean Refill and 1 Oral-B® iO Series Targeted Clean Refill
• Resusable Tote Bag
---

OrthoEssentials
In collaboration with the AAO®, Crest + Oral-B developed the OrthoEssentials program. This program is designed to help patients maintain a clean, healthy mouth and a beautiful smile. Visit Oralb.com/Ortho to learn more. Also, be sure to use the tools available below to help your office implement the program successfully!
Recently enrolled? Check out our Office Implementation Guide to help you get started!
---
Oral-B iO Electric Toothbrush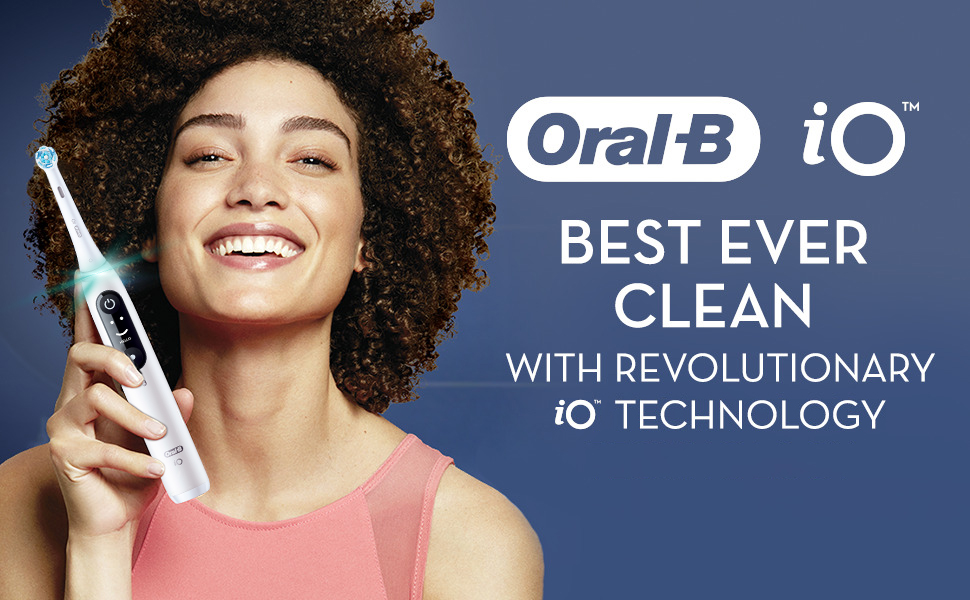 Oral-B iO™
Oral-B® iO™ Combines Oscillation Rotations and Micro-vibrations for a Sensational Clean Patients can't Resist.
---
The Value of Dispensing Oral-B iO™
"Offering patients the opportunity to conveniently purchase Oral-B electric toothbrushes and other Crest® + Oral-B® home care products directly from your practice will improve their oral health while simultaneously increasing practice production"
- Roger P. Levin, DDS
---
BREAKTHROUGH FEATURES FOR A SENSATIONAL CLEAN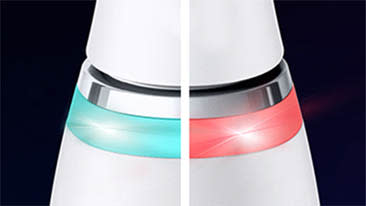 SMART PRESSURE SENSOR
The Smart Pressure Sensor provides guidance on how to brush with the right amount of pressure to help protect gums. The ring lights up green when optimal pressure is applied, and red when the pressure is too hard.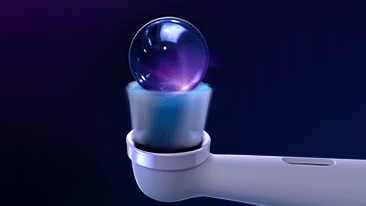 CONCENTRATED ENERGY
The innovative magnetic drive delivers concentrated energy to the tips of the bristles where it's needed most, allowing the brush head to glide tooth by tooth for a smooth, quiet cleaning experience.
---
6 Month RISK FREE TRIAL!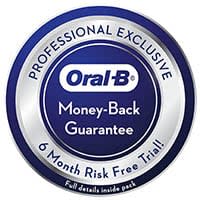 We are so confident that you and your patients will love the Oral-B iO Electric Rechargeable Toothbrush that we are offering a Professional Exclusive 6 Month RISK FREE TRIAL! If you are not 100% satisfied for any reason, receive a full refund via a pre-paid card, no questions asked. Simply return the contents in the original box along with the office receipt postmarked within 6 months of purchase. Full details inside pack.
---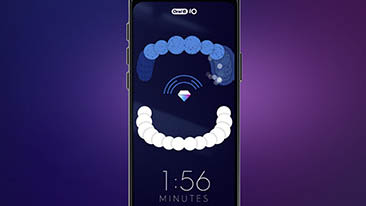 SMART CLEAN WITH ARTIFICIAL INTELLIGENCE
Oral-B iO™ is built with position detection and Artificial Intelligence (AI) for whole mouth coverage. Using AI, the Oral-B App can guide patients to achieve their best clean in all areas of the mouth.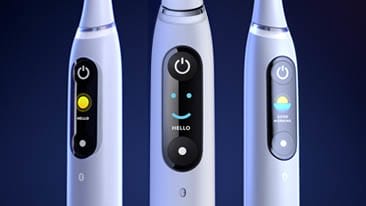 PATIENTS DESERVE A PERSONALIZED EXPERIENCE
The digital handle display delights patients with easy navigation through the brush features and personalization options, including welcome greetings, choice of brushing modes, language settings, reminders to change the brush head, and battery life icons.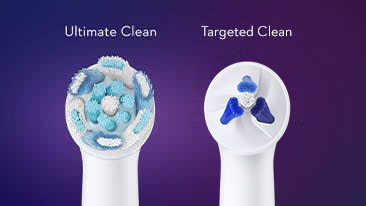 2 BRUSH HEADS TO MEET EVERY PATIENT'S NEEDS
Oral-B iO™ comes with 2 brush heads that are only compatible with Oral-B iO™. The Ultimate Clean brush head has twisted tufts of bristles and longer filaments for an outstanding clean, including in hard-to-reach areas. The Targeted Clean brush head has an innovative bristle pattern that packs high bristle density in a focused design, to effectively access and clean hard to reach areas.
---
VIDEOS
Re-engineered From the Inside Out
The Oral-B iO was re-engineered from the inside out to enable a sensational clean and irresistible brushing experience. Watch this video to learn more about what inspired our newest toothbrush.
Oscillations and Micro Vibrations
Oral-B iO™ combines the oscillation rotations from Oral-B's iconic round brush head with the gentle energy of micro-vibrations for an enjoyable experience and a sensational clean.
How to Clean an Oral-B iO Electric Toothbrush
Learn how to clean your Oral-B iO Electric Rechargeable Toothbrush.
How to Brush with an iO Brush
This video makes it easy for patients to understand how to brush with an Oral-B iO Electric toothbrush.
Limited Warranty and Satisfaction Guarantee on Electric Rechargeable Toothbrushes:
2-Year Limited Warranty:
2-Year Limited Warranty covers material and workmanship for a period of two years from the date of original retail purchase. Warranty includes replacement or repair of product without cost for parts and labor. The product must be provided to an authorized Oral-B Service Center. For referral to an authorized Service Center, please go to www.service.oralb.com. Proof of date of original purchase or free sample is required. Warranty does not cover finishes; normal wear; damage resulting from accident, misuse, dirt, water, tampering, unreasonable use, service by unauthorized service agencies, failure to provide reasonable and necessary maintenance, including recharging; or units that have been modified or used for commercial purposes.
Warranty Website: www.service.oralb.com
Satisfaction Guarantee:
If you are not 100% satisfied within 6 months of purchase, return it for a full refund via pre-paid card. Return the electric rechargeable toothbrush in its original packaging along with your name, address, phone number, and original cash receipt postmarked within 6 months of purchase to the address provided at 1-800-979-8268. Please allow 6-8 weeks for handling. The shipment cost to return the product is the consumer's responsibility. No refunds for product damaged by accident, neglect, unreasonable use or lost in shipment.
Satisfaction Guarantee #: 1-800-979-8268