Crest 3DWhite Daily Whitening Serum A&G 18g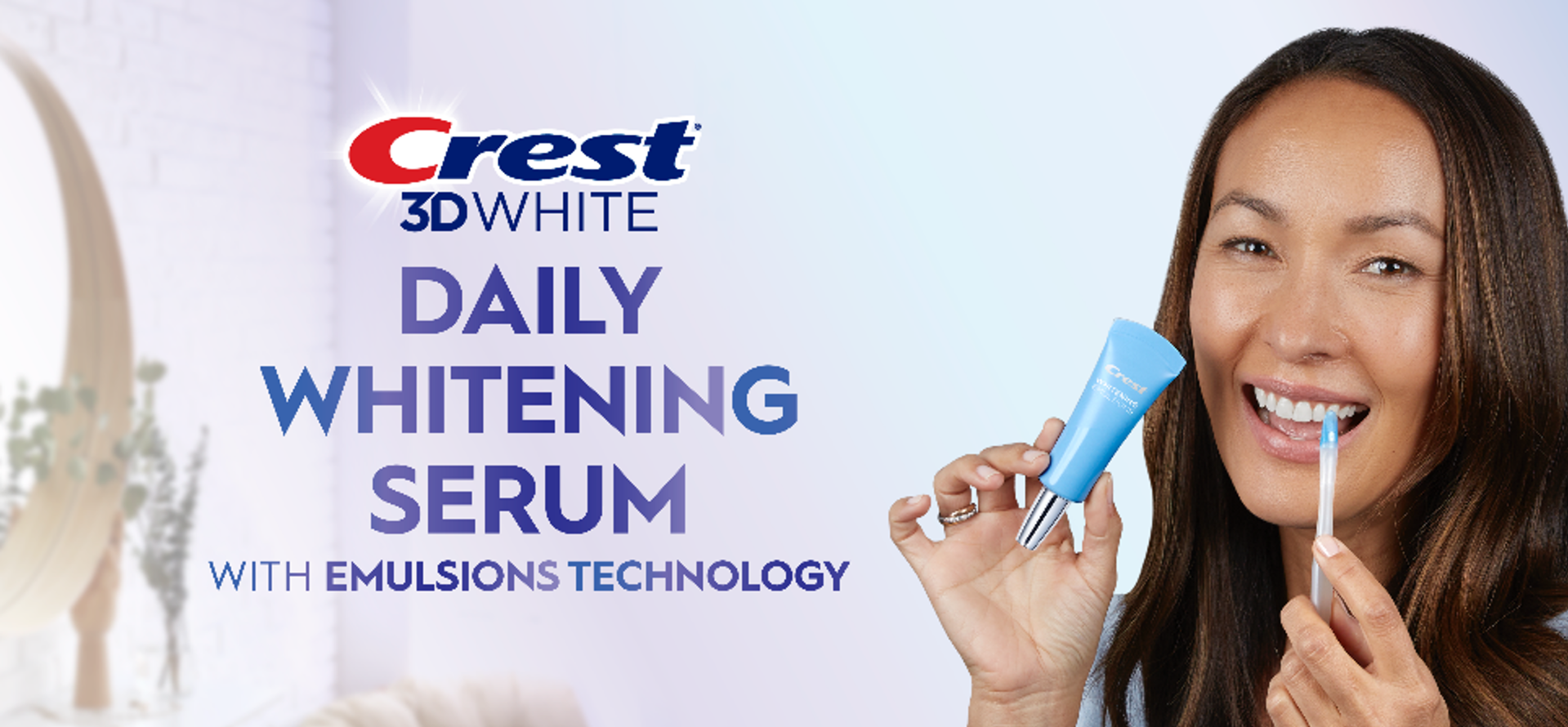 ---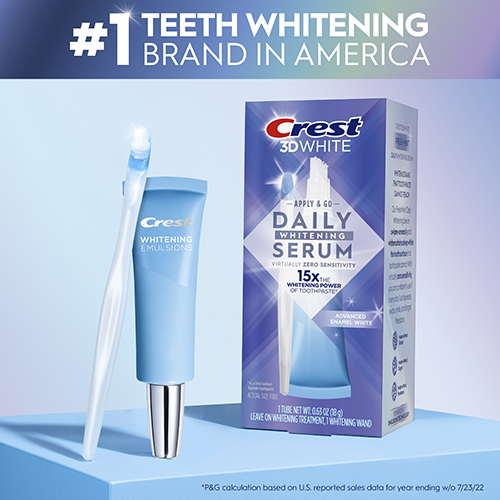 VIRTUALLY ZERO SENSITIVITY
Brighter smiles are ahead! The Daily Whitening Serum swipes on easily and whitens stains deep within the tooth's surface that toothpaste cannot - with virtually zero sensitivity. It is enamel safe for daily use, no rinsing or brushing required.
Recommend to patients 12+ who want to whiten but experience sensitivity.
---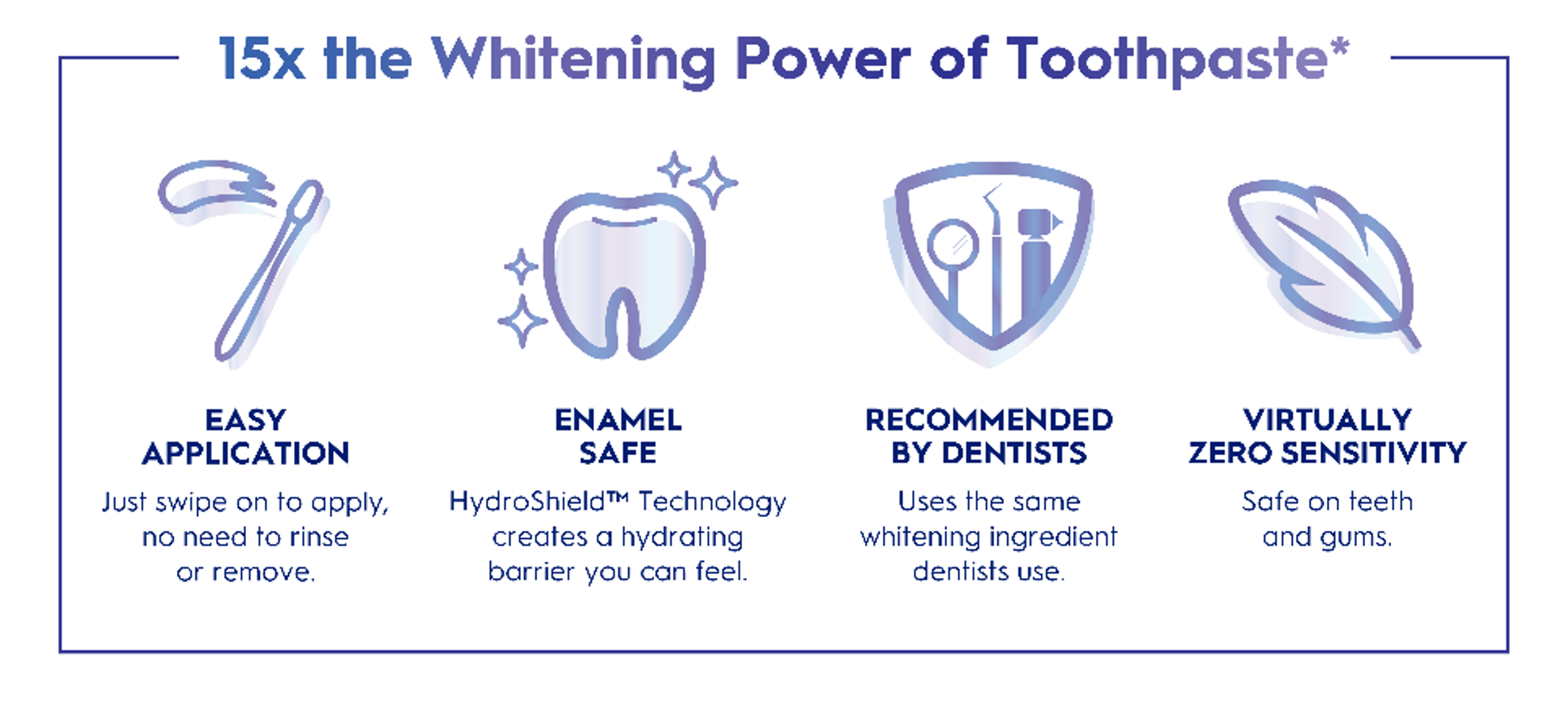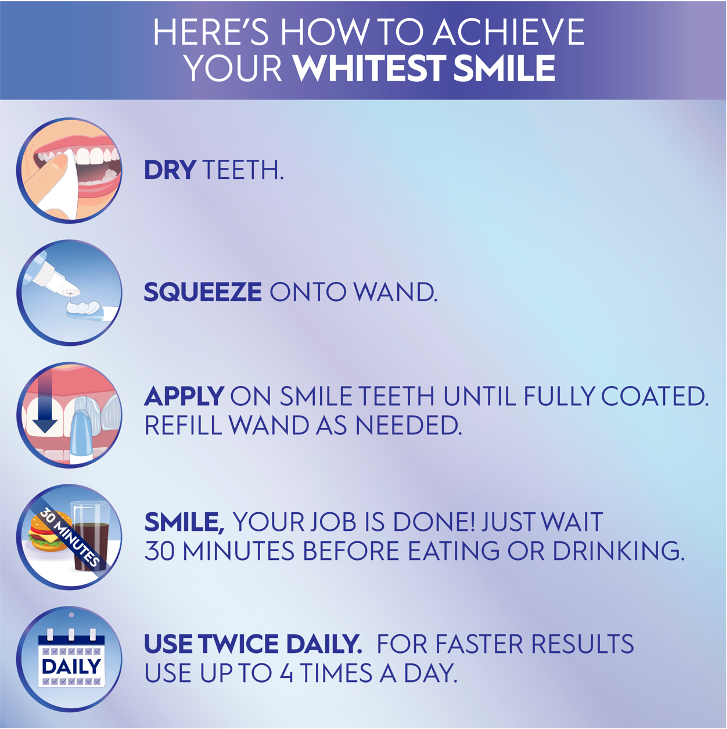 INSTRUCTIONS TO USE
USE DAILY WHITENING SERUM TWICE A DAY FOR 30 MINUTES.
For full results use entire kit. Use up to three 18g Daily Whitening Serum kits per year.
---
How to Use: Crest Whitening Serum with Wand Applicator
Ingredients
Ingredients:Petrolatum, Water, Hydrogen Peroxide, Flavor, Sucralose, Sorbitan Palmitate
Important Usage Information: 
This unique product is designed to minimize whitening related sensitivity. In the unlikely event you experience discomfort, reduce usage. 

If you are in need of dental work, have dental work, or have staining from medication, ask your dentist if whitening is appropriate. Crest 3DWhite Daily Whitening Serum will only whiten natural teeth. The serum will not whiten caps, crowns, veneers, fillings or dentures. 

Use up to three 18g Daily Whitening Serum tubes per year.

Safety Warning:
Keep out of reach of young children. Do not use on children younger than age 12. Store in a cool place. Avoid excessive heat. Best if used by date noted on package. 
Keep out of eyes. In case of contact with eyes, flush thoroughly with water. 
Resources
PG Clinical Evaluation
Clinical findings demonstrating virtually No Sensitivity, and Safety on hard and soft tissue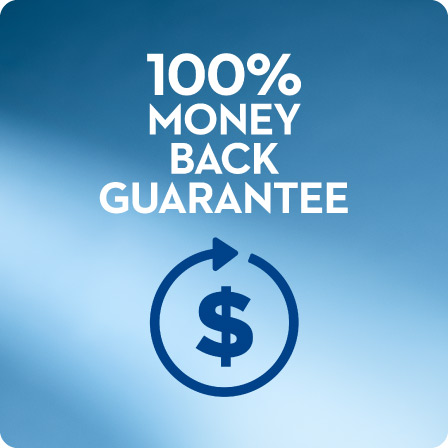 PATIENT MONEY BACK GUARANTEE:
Crest© 3DWhite Daily Whitening Serum will provide you with a beautiful, whiter smile – guaranteed.
If the patient is not satisfied with results, Crest will send them a pre-paid card in the amount of their purchase.
Patient can call 1-800-208-0169 within 60 days of purchase and a customer agent will guide them through the process. Patient will need to have the transaction receipt and the package UPC. Limit to one refund per person.
RETURNS ARE NOT ACCEPTED
Returns for all Crest 3DWhite Daily Whitening Serum items are not accepted due to temperature control requirements.