Crest+Oral-B Implant Electric Toothbrush System
A healthy implant starts with healthy gums. Reinforce good oral care habits that support healthy gums and implant success. This system has been especially designed for implant patients whether they are preparing for an implant or already have one in place. Crest + Oral-B have included a wide range of products in this system that have been specifically designed to help enable implant success.
---
PRODUCT DETAILS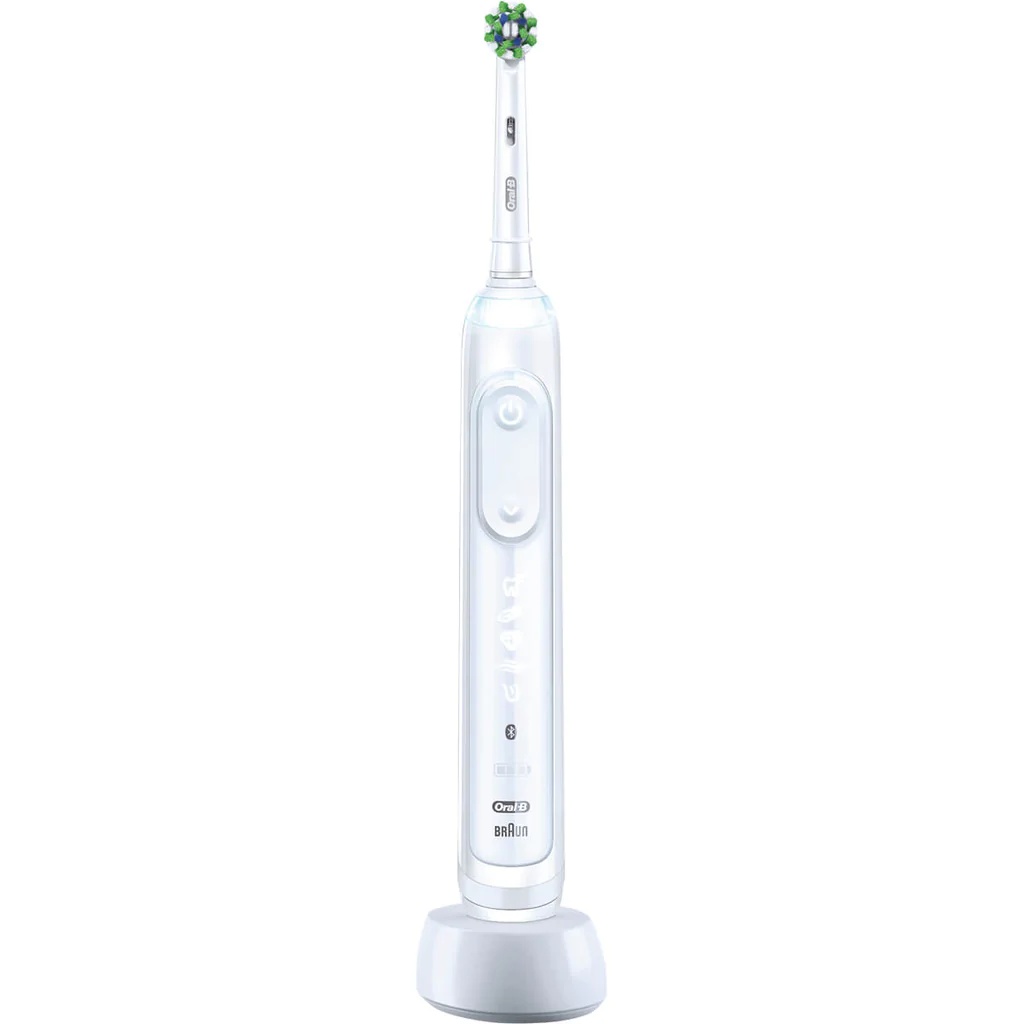 Oral-B® GENIUS™ X Professional Exclusive Electric Rechargeable Toothbrush with Bluetooth Connectivity
• Dental Professional inspired round brush head cleans deep between teeth for a superior clean*
• Triple pressure control to support gentle brushing habits
• Six brushing modes with built-in memory settings
*vs. a regular manual toothbrush. Sonicare is a registered trademark of Koninklijke Philips N.V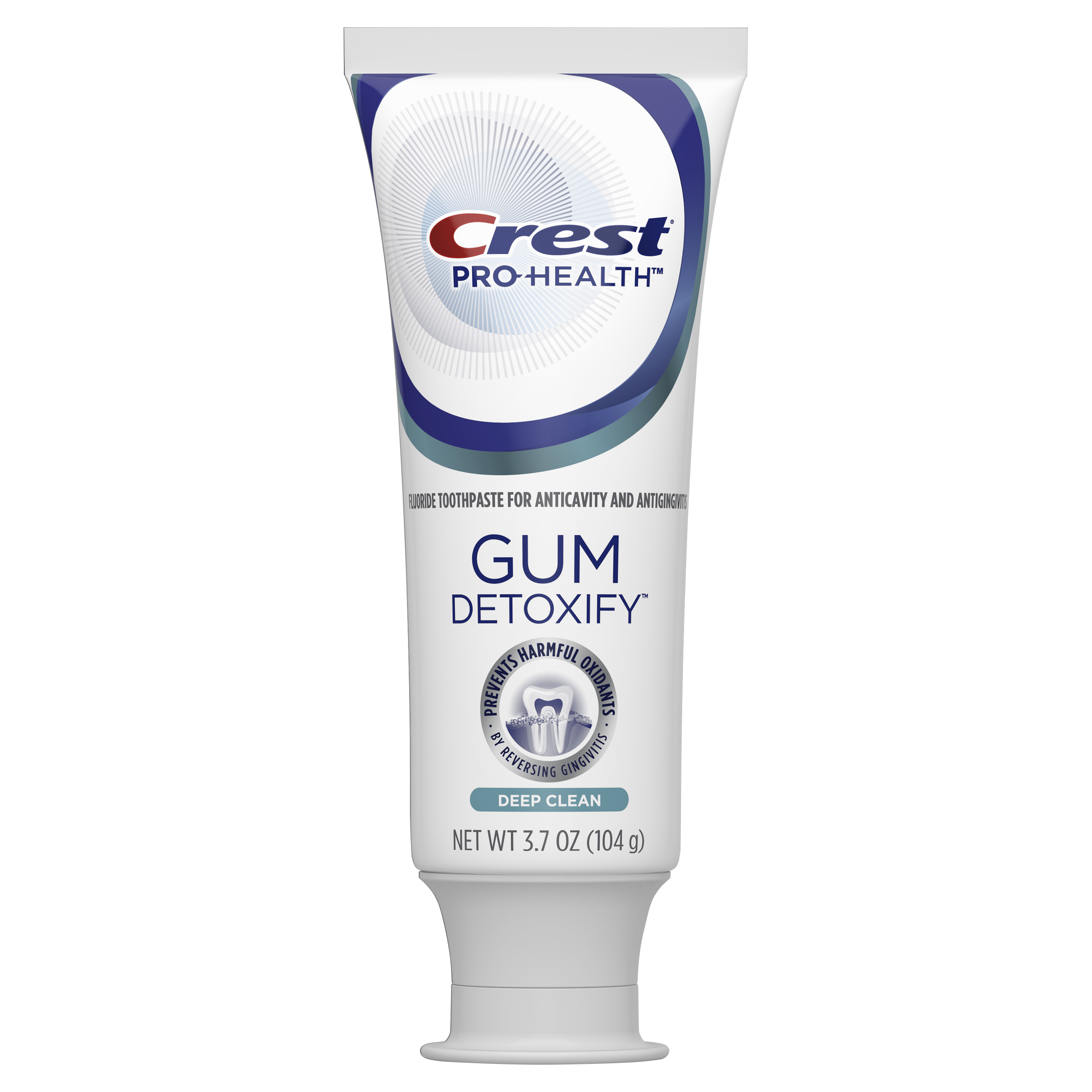 Crest® PRO-HEALTH Gum Detoxify Deep Clean Toothpaste (3.7 oz)
• Clinically proven to treat gingivitis.
• Activated foam delivers Stannous fluoride up to 4mm below the gumline to neutralize bacterial toxins for 12 hours, reducing bleeding sites by 51% over 3 months.*

*Biesbrock, J Clin Perio 2019.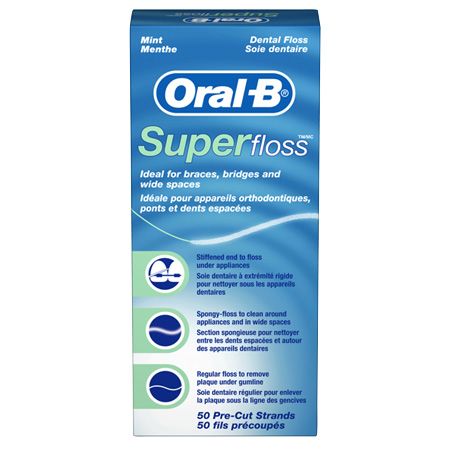 Oral-B Superfloss Office Pack Mint, 50 count
Oral-B Superfloss is ideal for patients with crowns, bridges, orthodontic appliances, implants, or large interproximal spaces.
About this product:
* It offers easy insertion with a stiff end threader.
* Effectively cleans large interproximal areas with soft, spongy floss.
* Oral-B Superfloss has the ADA Seal of Acceptance.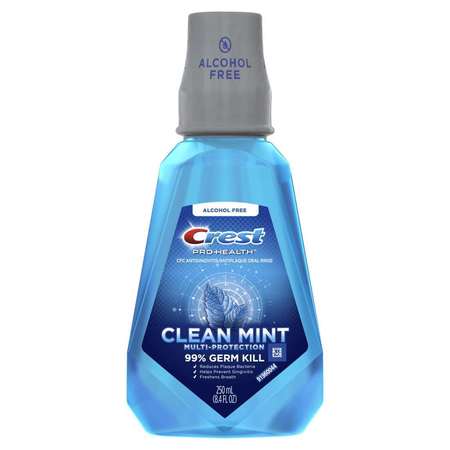 Crest® PRO-HEALTH™ Multi-Protection Mouthwash (250mL)
• Provides 12-hour protection against plaque and gingivitis. Kills germs without the burn of alcohol.
Also Included:
• Brush head refills: Oral-B® CrossAction™, Oral-B® FlossAction™, Oral-B® Sensitive Gum Care, Oral-B® Pro GumCare
Oral-B® Interproximal Clean
• Oral-B® Complete Sensitive Manual Toothbrush
• Oral-B® Precision Clean™ Interdental Brushes (20ct.)
• 1 Reusable Tote Bag
---
THE ORAL-B GENIUS X PROFESSIONAL EXCLUSIVE ELECTRIC TOOTHBRUSH
Oral-B Genius X Professional Exclusive Electric Toothbrush
The Oral-B® Oscillating-Rotating-Pulsating Electric Rechargeable Toothbrushes are the first power brushes accepted by the ADA.
---
ORAL-B ELECTRIC TOOTHBRUSH: SMARTER FEATURES FOR A SUPERIOR CLEAN
DENTAL PROFESSIONAL INSPIRED ROUND BRUSH HEAD
Oral-B® CrossAction™ Brush Head is Oral-B®'s most advanced brush head yet! Precisely angled 16° bristles to clean deep between teeth for a superior clean* Angled bristles at alternating lengths provide excellent teeth coverage and contour adaption High-density bristle field with soft, end rounded bristles for a gentle clean Removes more plaque and reduces gingivitis better than the Sonicare Diamond Clean electric toothbrush when used together with the Oral-B® Pro 5000 handle after 6 weeks of use.
*vs. a regular manual toothbrush. Sonicare is a registered trademark of Koninklijke Philips N.V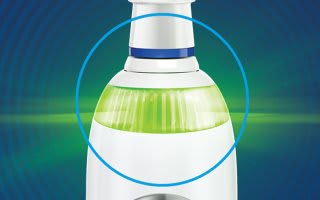 TRIPLE PRESSURE CONTROL TO SUPPORT GENTLE BRUSHING HABITS
When pressing too hard:
1. Red light on handle turns on, signaling patient to reduce pressure
2. Speed automatically reduces, pulsations stop - the brush switches to Sensitive Mode
3. Oral-B® App indicator signals patients of over aggressive brushing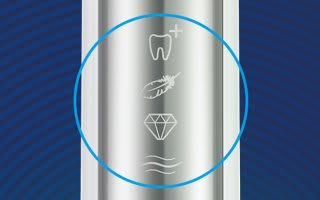 SIX BRUSHING MODES WITH BUILT-IN MEMORY SETTINGS
Modes include: Daily Clean, Pro-Clean, Sensitive, Whitening, Gum Care and Tongue Clean.
*Pro-Clean mode provides an invigorating clean feeling.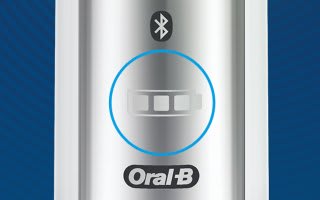 ORAL-B'S LONGEST LASTING RECHARGEABLE LI-ION BATTERY
Charges 20% faster than Oral-B NiMH electric toothbrush battery and provides constant performance over complete runtime. Provides visual indicator on the brush and in the Oral-B App of battery level of charge.
Limited Warranty and Satisfaction Guarantee on Electric Rechargeable Toothbrushes:
2-Year Limited Warranty:
2-Year Limited Warranty covers material and workmanship for a period of two years from the date of original retail purchase. Warranty includes replacement or repair of product without cost for parts and labor. The product must be provided to an authorized Oral-B Service Center. For referral to an authorized Service Center, please go to www.service.oralb.com. Proof of date of original purchase or free sample is required. Warranty does not cover finishes; normal wear; damage resulting from accident, misuse, dirt, water, tampering, unreasonable use, service by unauthorized service agencies, failure to provide reasonable and necessary maintenance, including recharging; or units that have been modified or used for commercial purposes.
Warranty Website: www.service.oralb.com
Satisfaction Guarantee:
If you are not 100% satisfied within 6 months of purchase, return it for a full refund via pre-paid card. Return the electric rechargeable toothbrush in its original packaging along with your name, address, phone number, and original cash receipt postmarked within 6 months of purchase to the address provided at 1-800-979-8268. Please allow 6-8 weeks for handling. The shipment cost to return the product is the consumer's responsibility. No refunds for product damaged by accident, neglect, unreasonable use or lost in shipment.
Satisfaction Guarantee #: 1-800-979-8268