Crest 3DWhitestrips Professional Effects, 20 treatments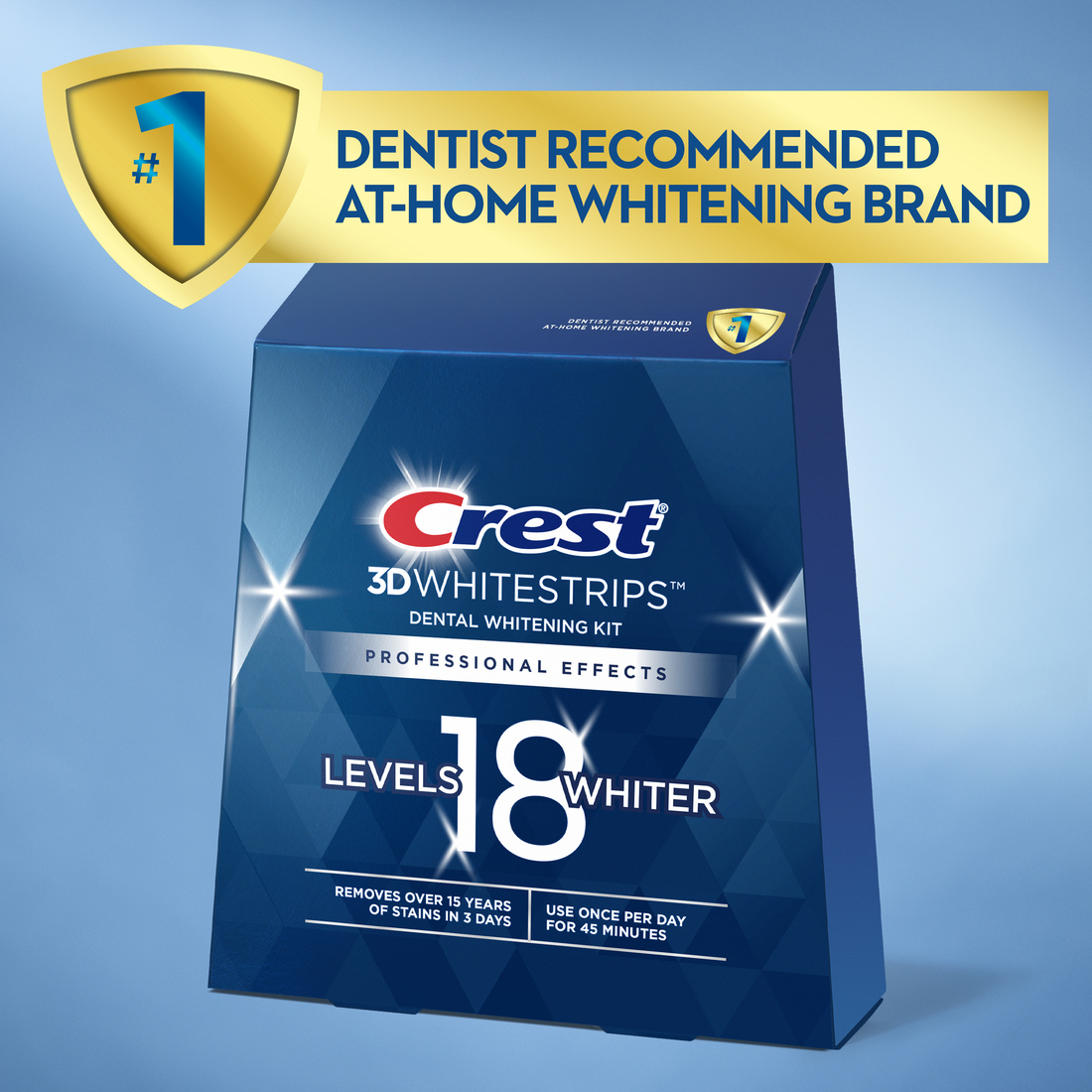 REMOVE OVER 15 YEARS OF STAIN IN 3 DAYS
Need whiter teeth, fast? Crest 3DWhitestrips Professional Effects is designed to whiten like a professional-level teeth whitening treatment at-home. This enamel-safe treatment will remove over 15 years of stains in 3 days, with full results in 20 days.
Recommend to patients 18+ who want fast whitening at home, don't experience sensitivity, and only want to think about whitening once a day.
RETURNS ARE NOT ACCEPTED
Returns for all Crest 3DWhitestrips are not accepted due to temperature control requirements.
ADVANCEDSEAL™ NO SLIP TECHNOLOGY
Crest 3DWhitestrips are flexible, thin strips coated in a tooth whitener containing hydrogen peroxide designed to securely conform to the shape of your teeth and keep the tooth whitener in place.
Crest AdvancedSEAL™ No Slip Technology provides a form fit, no-slip grip that molds and adheres to teeth for a better whitening experience. Strips stay put until you take them off, allowing you to talk and even drink water while whitening your teeth.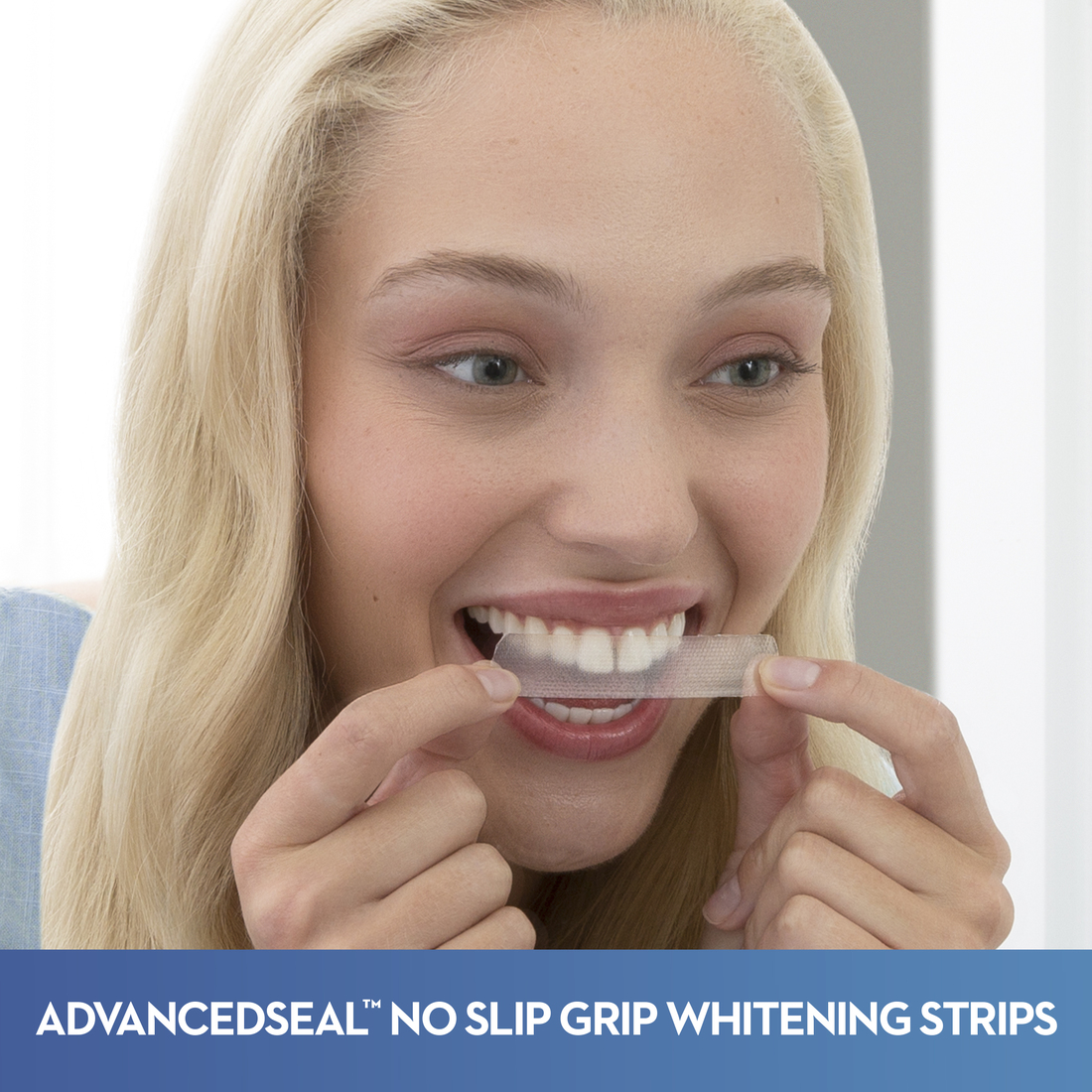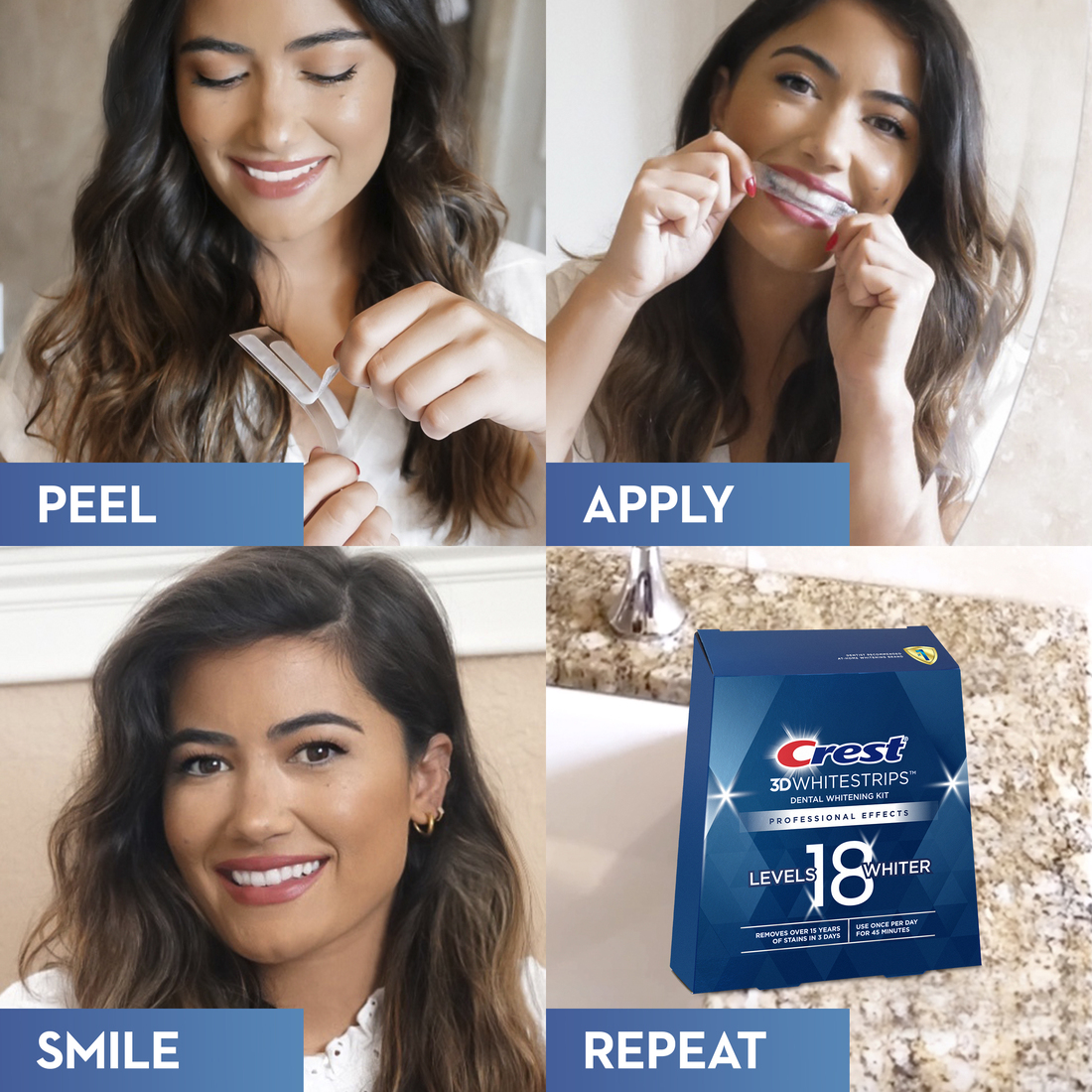 INSTRUCTIONS TO USE
USE STRIPS ONCE A DAY FOR 45 MINUTES. For full results use entire kit. Use up to two kits per year.
1. PEEL: Peel the upper and lower strip from plastic backing liner. and apply strips to upper and lower teeth. WEAR FOR 45 MINUTES.
2. APPLY: Using a mirror, apply gel side of strip to front teeth. Align straight edge of strip with gumline. Fold over teeth and press to secure. WEAR FOR 45 MINUTES.
3. SMILE AND GO: Peel strips from back of teeth first to ease removal.
It is best if you do not brush your teeth immediately before applying strips.
Ingredients
Ingredients:
PVP, PEG-8, Water, 10% Hydrogen Peroxide, Acrylates Copolymer, Sodium Hydroxide, Sodium Saccharin
IF YOU ARE IN NEED OF DENTAL WORK, HAVE DENTAL WORK, OR HAVE STAINING FROM MEDICATION, ASK YOUR DENTIST IF WHITENING IS APPROPRIATE. Crest 3DWhitestrips™ are designed to hold well to teeth. Do not use on loose teeth, restorations, or braces. Crest 3DWhitestrips™ will only whiten natural teeth. The strips will not whiten caps, crowns, veneers, fillings or dentures.
Store in cool place. Best if used by date noted on package.
TOOTH SENSITIVITY & GUM DISCOMFORT: With all whitening products you may experience tooth sensitivity and/or gum discomfort. These effects are generally mild. These effects are temporary and not harmful. If significant tooth sensitivity or gum discomfort develops, try stopping usage for 2-3 days, then resume usage. If the problem persists discontinue usage. IMPORTANT USAGE INFORMATION:
CAUTION: Keep out of reach of young children. Not intended for use in children under the age of 18. Do not swallow plastic strip. Crest 3DWhitestrips™ is not a substitute for regular dental care. Visit your dentist regularly.
Avoid eye contact. Rinse eyes thoroughly with water if gel comes in contact with them. Handle strips with dry hands. Gel that comes into contact with the skin can cause temporary skin irritation and/or whitening. Wash hands with soap and water after use. Avoid contact of gel with cloth, leather, or fabric. Do not eat, smoke, sleep, or drink (with the exception of water) during use.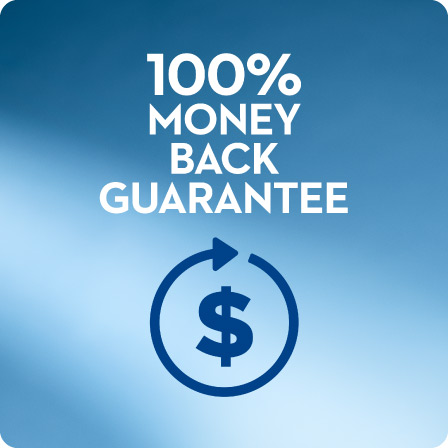 PATIENT MONEY BACK GUARANTEE:
Crest© 3DWhitestrips™ provide you with a beautiful, whiter smile – guaranteed. If the patient is not satisfied with results, Crest will send them a pre-paid card in the amount of their purchase. Patient can call 1-800-208-0169 within 60 days of purchase and a customer agent will guide them through the process. Patient will need to have the transaction receipt and the package UPC. Limit to one refund per person.
RETURNS ARE NOT ACCEPTED
Returns for all Crest 3DWhitestrips are not accepted due to temperature control requirements.