Oral-B iO Targeted Clean Replacement Brush Head, 1 count
The Oral-B iO Series combines powerful, yet gentle micro-vibrations with Oral-B's unique dental professional inspired round brush head for a Sensational Clean & Irresistible Brushing Experience. The Targeted Clean Refill has been specially designed to remove plaque in hard to reach spaces. It is ideal for cleaning around crowns, bridges, implants, and orthodontic appliances. Oral-B is the #1 recommended toothbrush brand by dentists worldwide.
• iO Technology combines Oral B's unique round brush head with the gentle energy of micro-vibrations for synchronized cleaning action
•The innovative tuft pattern packs high bristle density in a focused design, to effectively access and clean hard to reach areas
•The outer tufts angle inward to support the taller central tuft, enabling targeted reach to areas that require special focus – whether around orthodontic treatments, dental implants, or other hard to reach areas requiring extra care
• Only compatible with Oral-B iO Electric Toothbrush Handles
---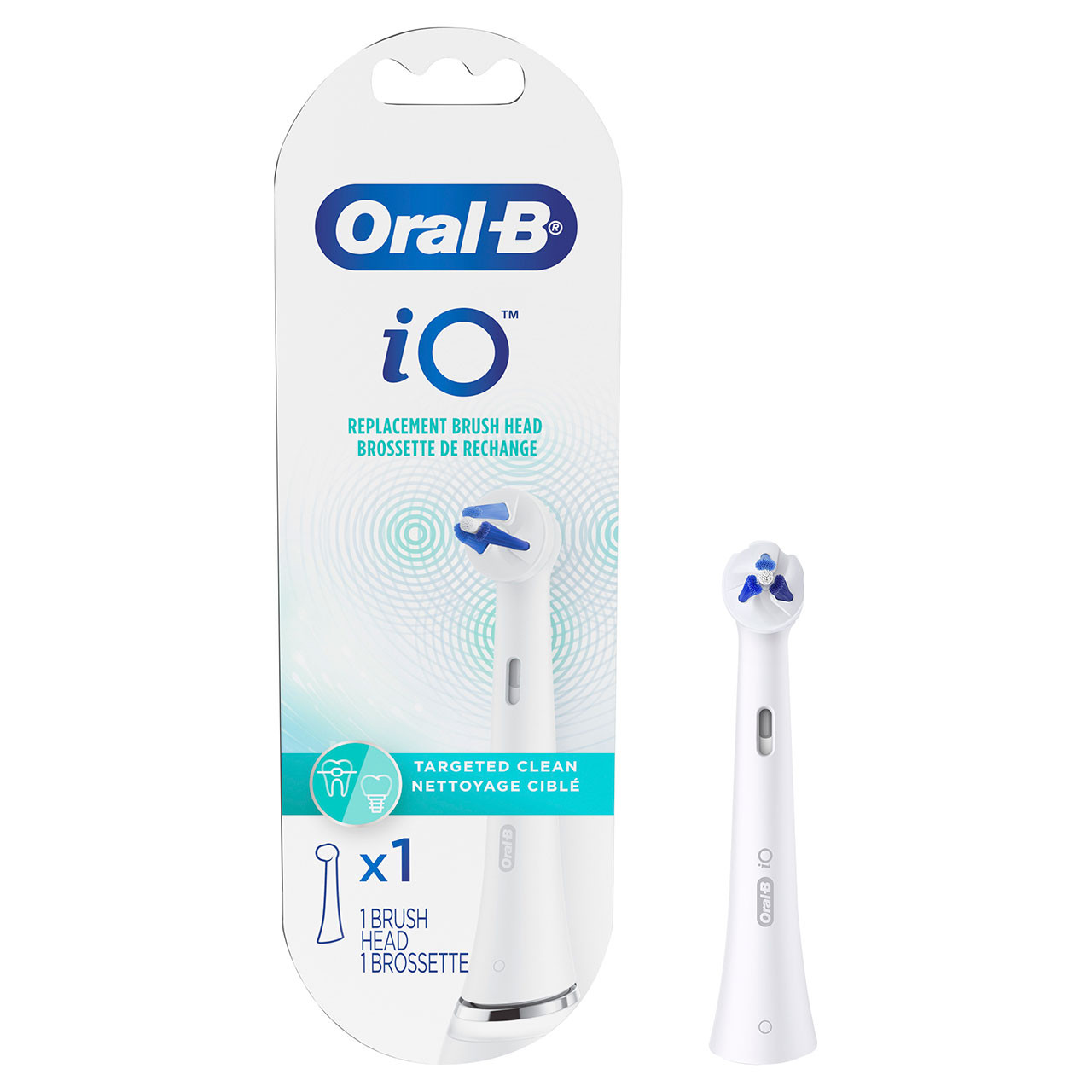 How to Clean an Oral-B iO Electric Toothbrush
Learn how to clean your Oral-B iO Electric Rechargeable Toothbrush.
How to Brush with an iO Brush
This video makes it easy for patients to understand how to brush with an Oral-B iO Electric toothbrush.