Crest+Oral-B Daily Clean Electric Toothbrush System
Raise oral hygiene to the next level and experience exceptional cleaning with the Daily Clean System from Crest® & Oral-B®.
---
PRODUCT DETAILS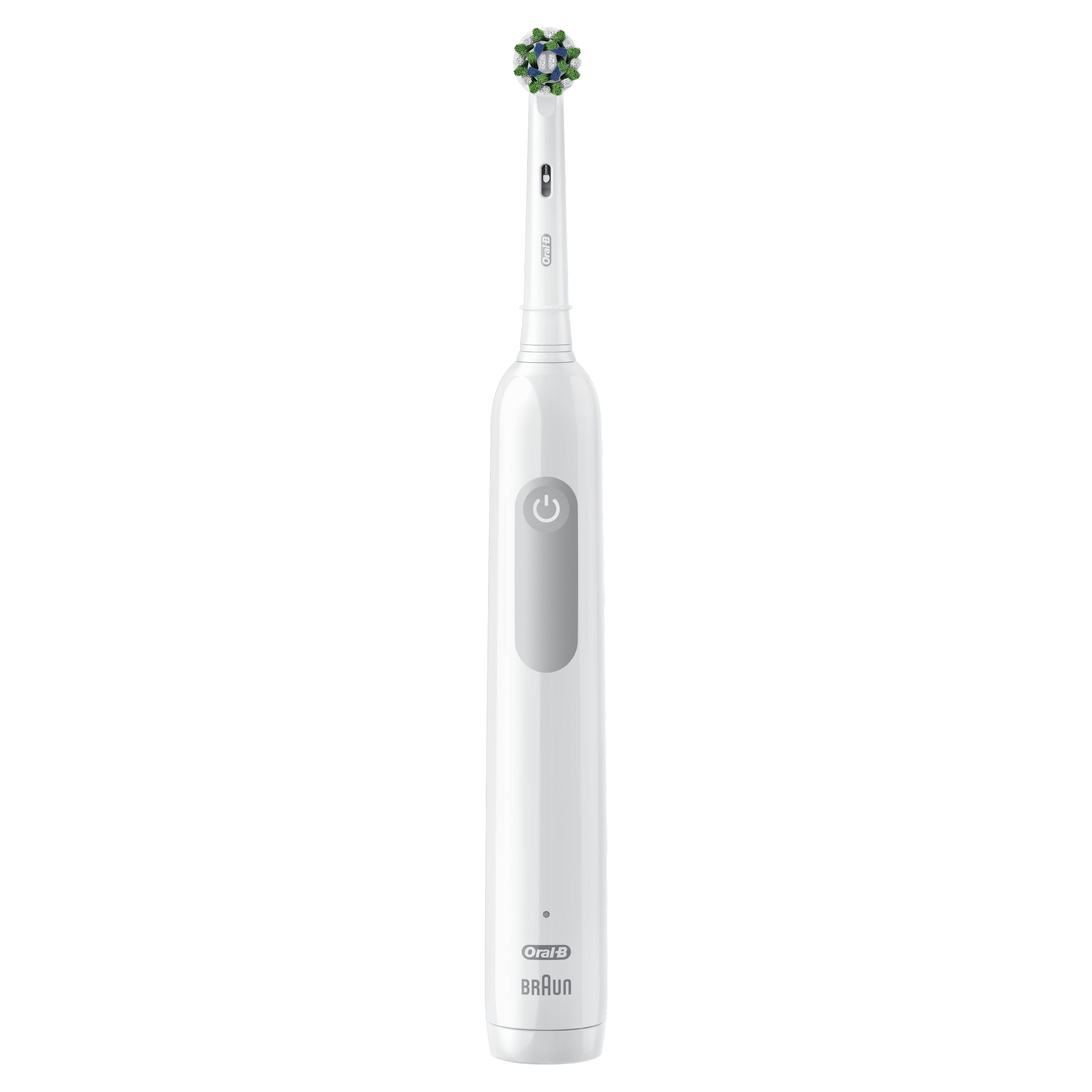 Oral-B® PRO 1000 Rechargeable Toothbrush which includes the following:
- 1 Oral-B® PRO 1000 Electric Rechargeable Toothbrush Handle
- 1 Charger
- 1 Oral-B® CrossAction Brush Head Refill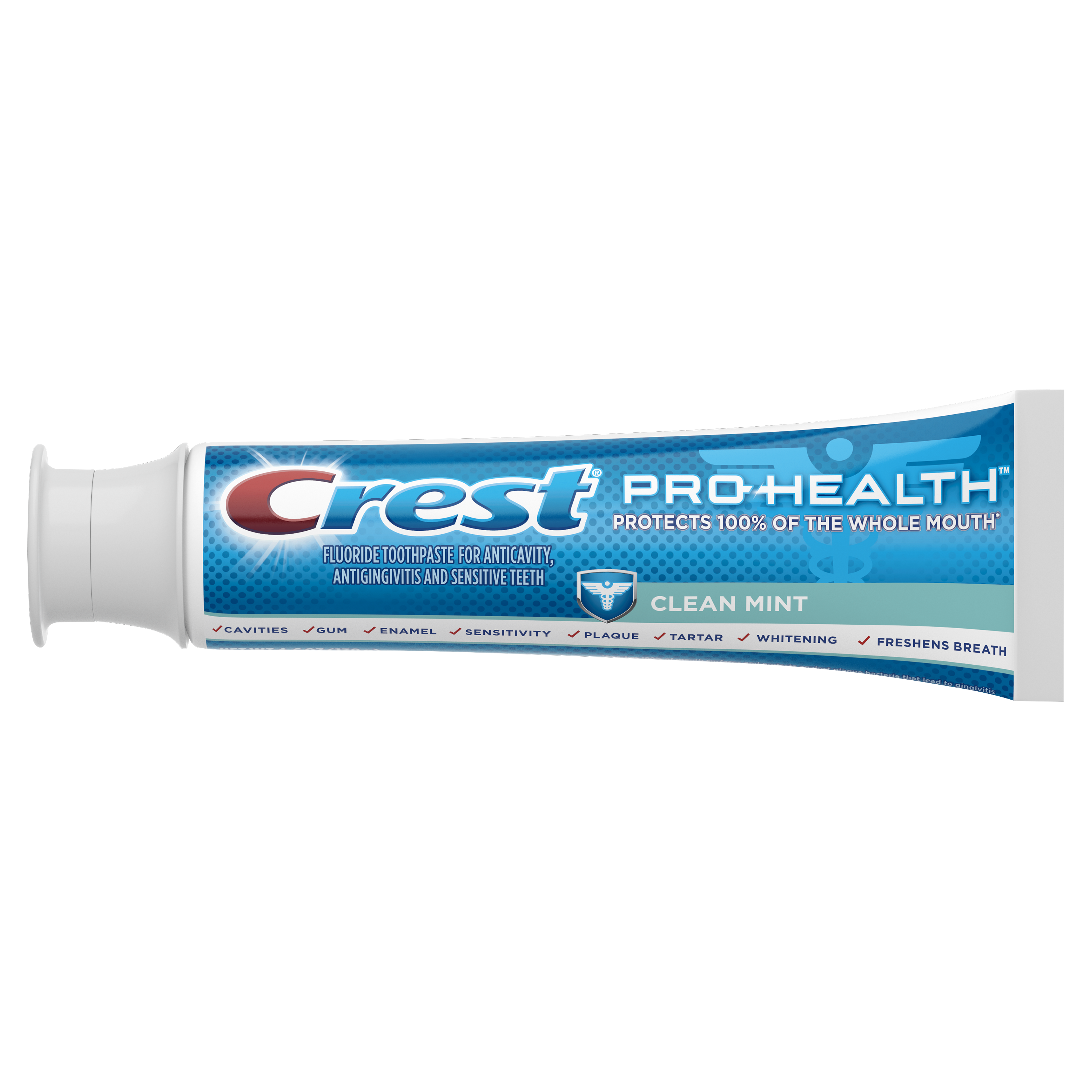 Crest® PRO-HEALTH™ Clean Mint Toothpaste has a smooth formula and an improved usage experience* that you and your patients are sure to love! It is formulated with stabilized stannous fluoride to help restore gingival health. It protects enamel from the effects of acid erosion effects**. Benefits are in these key areas dental professionals check: gingivitis, plaque, sensitivity, acid erosion effects*, caries, staining, calculus, and halitosis.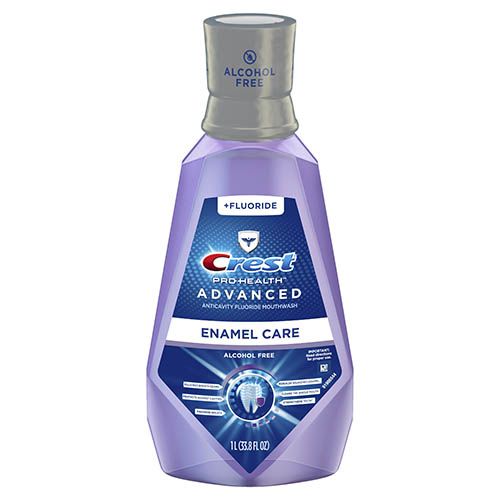 Crest PRO-HEALTH Advanced with Enamel Care† mouthwash helps you have stronger teeth for a healthier mouth. It kills bad breath germs, helps prevent cavities, strengthens enamel, cleans teeth and gums, and freshens breath. †when added to a good oral care routine by strengthening enamel

About the product
-Mouthwash kills bad breath germs
-Helps prevent cavities
-Strengthens enamel
-Cleans teeth and gums
-Freshens breath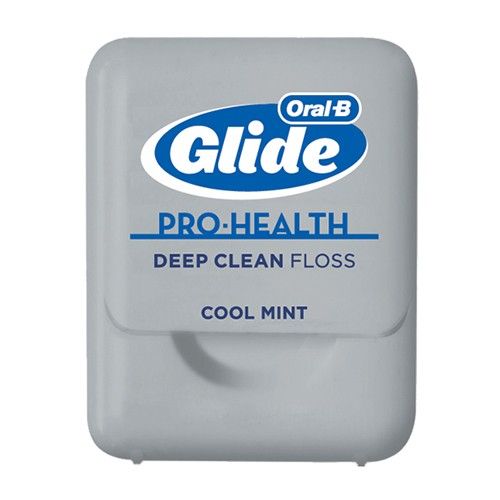 Oral-B® Glide™ PRO-HEALTH™ Deep Clean Floss slides up to 50% more easily in tight spaces vs. regular floss. Oral- B GLide Floss is the #1 Dentist recommended brand.
• If you are not 100% satisfied within 6 months of purchase, return it for a full refund via pre-paid card. Return the electric rechargeable toothbrush in its original packaging along with your name, address, phone number, and original cash receipt postmarked within 6 months of purchase to the address provided at 1-800-979-8268. Please allow 6-8 weeks for handling. The shipment cost to return the product is the consumer's responsibility. No refunds for product damaged by accident, neglect, unreasonable use or lost in shipment.
Satisfaction Guarantee #: 1-800-979-8268
• 2-Year Limited Warranty covers material and workmanship for a period of two years from the date of original retail purchase. Warranty includes replacement or repair of product without cost for parts and labor. The product must be provided to an authorized Oral-B Service Center. For referral to an authorized Service Center, please go to www.service.braun.com. Proof of date of original purchase or free sample is required. Warranty does not cover finishes; normal wear; damage resulting from accident, misuse, dirt, water, tampering, unreasonable use, service by unauthorized service agencies, failure to provide reasonable and necessary maintenance, including recharging; or units that have been modified or used for commercial purposes.
Warranty Website: www.service.braun.com