Crest Whitening Emulsion – On The Go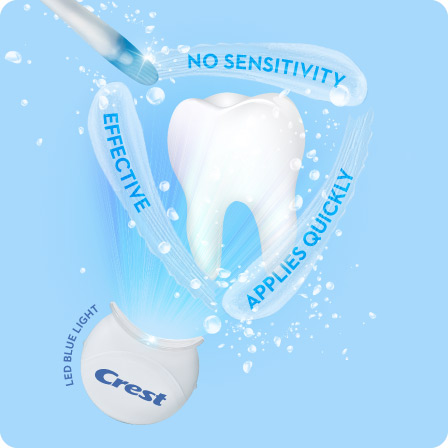 BETTER, FASTER, 100% WHITER TEETH* WITH VIRTUALLY NO SENSITIVITY
Crest Whitening Emulsions is uniquely formulated with highly active microdroplets that whiten while keeping teeth hydrated, so there's virtually no sensitivity.
This Apply & Go emulsion is perfect for patients who already have a white smile, but want touch ups throughout the day.
*vs ARC pen whitening
RETURNS ARE NOT ACCEPTED
Returns for all Crest Whitening Emulsions are not accepted due to temperature control requirements.
---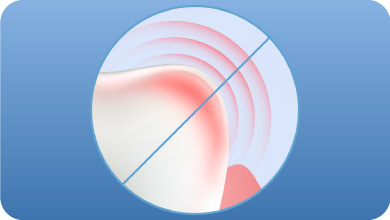 VIRTUALLY NO SENSITIVITY
Innovative emulsion technology whitens while keeping teeth hydrated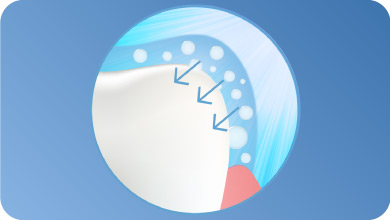 HIGHLY EFFECTIVE
Highly active microdroplets diffuse to stains on contact. LED Blue Light dramatically boosts results by weakening stains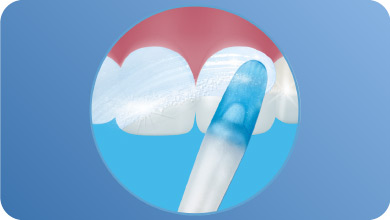 EASY TO USE
Applies in seconds. No need to rinse or remove.
---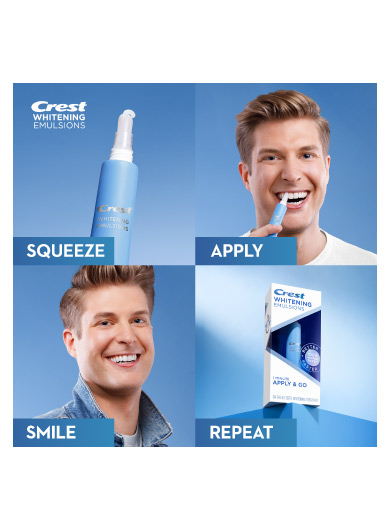 INSTRUCTIONS TO USE
1. GIVE IT A GOOD SQUEEZE: Give your tube a good squeeze so the teeth whitening emulsion dispenses onto the built-in applicator.
2. SWIPE ON IN SECONDS: Apply the product directly and liberally, making sure to cover all surfaces of your teeth. Feel free to use as many coats as needed to fully cover all the teeth you wish to whiten!
3. SMILE AND GO: Now, you're ready to reveal your whiter smile. For best results, we recommend you do not eat or drink for 30 minutes after applying the emulsion.
---
TIPS TO GET THE BEST RESULTS
Incorporate it into your daily beauty and grooming routine. The best part is there is virtually no sensitivity.

It is enamel-safe for use up to 4x per day for even better whitening results.

For noticeably whiter teeth, continue to apply for 14 treatments (Quick tip: You can get there in as little as four days if you follow recommendation No. 2.).

Don't be fooled by the barely there feel. Rest assured it's continuing to whiten your teeth long after you apply.

If you experience wetness in your mouth, this is quite normal. To make it easier to apply, you can dry your teeth with a paper towel before application.

Use as many coats as you need to fully cover all of the teeth you wish to whiten.

Before putting your tube away, gently clean the built-in applicator tip with a tissue, paper towel or wipe, so it's ready to use the next time you whiten your teeth. Make sure the cap on your tube is tightly closed.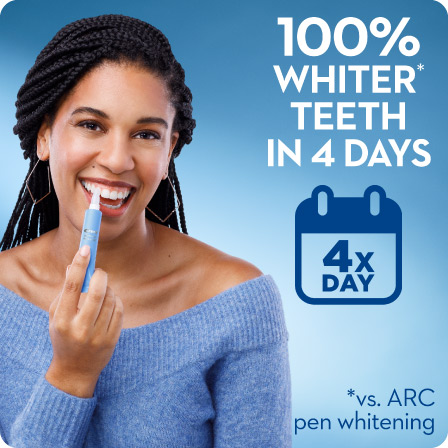 ---
Ingredients
Ingredients:
Petrolatum, Water, Hydrogen Peroxide, Flavor, Sucralose, Sorbitan Palmitate

Important Usage Information:
AVOID CONTACT WITH CLOTH, LEATHER OR FABRIC.
FOR FASTER TEETH WHITENING RESULTS USE UP TO 4 TIMES PER DAY. IF YOU EXPERIENCE DISCOMFORT, REDUCE USAGE.
THIS UNIQUE PRODUCT IS DESIGNED TO MINIMIZE TEETH WHITENING RELATED SENSITIVITY. IN THE UNLIKELY CASE THAT YOU DO EXPERIENCE SENSITIVITY, THE EFFECTS ARE GENERALLY MILD AND WILL GO AWAY ONCE YOU STOP OR REDUCE USAGE.
CREST WHITENING EMULSIONS CONTACT WITH SKIN CAN CAUSE IRRITATION AND/OR WHITENING. WASH HANDS WITH SOAP AND WATER AFTER APPLICATION.
THIS PRODUCT IS NOT A SUBSTITUTE FOR REGULAR DENTAL CARE. VISIT YOUR DENTIST REGULARLY. IF YOU ARE IN NEED OF DENTAL WORK, HAVE DENTAL WORK, OR STAINING FROM MEDICATION ASK YOUR DENTIST IF TEETH WHITENING IS APPROPRIATE. THIS PRODUCT WILL ONLY WHITEN NATURAL TEETH; IT WILL NOT WHITEN CAPS, CROWNS, VENEERS, FILLINGS OR DENTURES.
USE UP TO FIVE BUILT-IN APPLICATOR TUBES OR TWO WAND APPLICATOR TUBES PER YEAR.

Safety Warning:
WARNING: CAP CHOKING HAZARD – SMALL PART. KEEP OUT OF REACH OF CHILDREN UNDER THE AGE OF 3.
KEEP OUT OF REACH OF YOUNG CHILDREN. DO NOT USE ON CHILDREN YOUNGER THAN AGE 12.
KEEP OUT OF EYES. IN CASE OF CONTACT WITH EYES, FLUSH THOROUGHLY WITH WATER.
STORE IN A COOL PLACE. AVOID EXCESSIVE HEAT.
Resources
PG Clinical Evaluation
Clinical findings demonstrating virtually No Sensitivity, and Safety on hard and soft tissue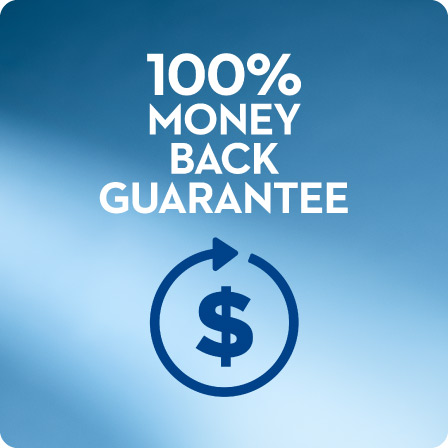 PATIENT MONEY BACK GUARANTEE:
Crest Whitening Emulsions™ provide you with a beautiful, whiter smile – guaranteed.
If the patient is not satisfied with results, Crest will send them a pre-paid card in the amount of their purchase.
Patient can call 1-800-208-0169 within 60 days of purchase and a customer agent will guide them through the process. Patient will need to have the transaction receipt and the package UPC. Limit to one refund per person.
RETURNS ARE NOT ACCEPTED
Returns for all Crest Whitening Emulsions are not accepted due to temperature control requirements.